On August 21st, something groundbreaking happened- Netflix viewership went down by 10%... that's about 5 million accounts.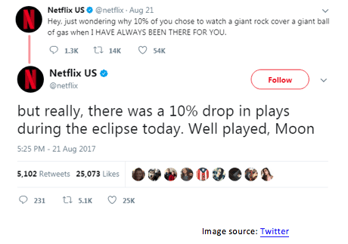 The reason? Not any sort of carefully orchestrated event put together by a rival corporation, but rather a cosmic happenstance that pulled millions of people out of their homes to witness a historical play between two powerful celestial bodies- the sun and the moon.
This remarkable event, nicknamed "the Great American Eclipse", was a total Solar Eclipse, different from other eclipses because the shadow of the moon slowly blacked out the sun's entire viewable disc completely, making the land dark for 2 full minutes, showcasing spectacular views of the rare phenomenon.
Your Data is Your Sun: Is it Masked or Bare?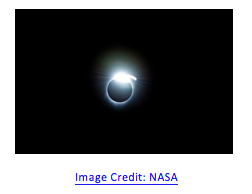 If you think about it, there is a sun in every organization – it's your high-risk data. We could even say your data is the center of your enterprise universe.
Important and central to your business, your data is in fact comprised of highly prized or sensitive information , making it a strong candidate for an active or passive network attack.
High risk data or medium risk assets require stronger protection than low risk data because their breach or leak has the potential to shake the whole foundation of your business along with impacting its safety, finances, reputation and mission. This is information that shouldn't be viewable by the public or fall into the wrong hands, except for those that are the intended recipients.
Every day, large volumes of sensitive data flows both internally and externally within, to and from an organization's network. This occurs in many forms: email, file transfers, directories, registries, uploads etc. This makes it susceptible to a myriad of security risks, including data theft due to fraud, unauthorized network access, error or simply negligence.
When a hacker tries to access a system, they look for vulnerabilities to exploit. The total number of these vulnerabilities, both known and unknown, is referred to as an attack surface, and these points make for good attack vectors that hackers can use to enter or extract data to and from a network, or software. A larger attack surface means your organization is more exploitable.
How Well are you Eclipsing your Potential Attackers?
When you can't rely on an "data eclipse" 24/7, it is important to secure your organization's data. Here are some of the biggest cyber security threats that every organization must shield itself from:
Botnets

DDoS (Distributed Denial-of Service)

Software and network vulnerabilities

Hardware based attacks

Application level attacks

Cloud based security breach

Stolen credentials
That's just eight and that's not including spyware, phishing, spoofing, trojans, viruses, worms, WIFI eavesdropping and many other sophisticated future attacks that hackers are working hard at developing. All to get access to your company's "Sun".
While, many Cyber Security companies might try to imitate the moon during a total eclipse of the sun in order to secure your organization's most coveted data, not everyone is effective in covering the entire disc.
Safe-T is different. Our solutions are designed to safeguard the integrity of your High-Risk Data from both external and internal Cyber threats. But along with that, Safe-T's Cyber Dome also fortifies the process of data exchange and access, sheathing it with layers of protective barriers to ensure a tightly secured and controlled information flow.
Safe-T's Software Defined SDA, and Secure Data Access solutions help organizations, like yours, to significantly minimize the size of attack surface through robust Attack Surface Reduction tools. We understand that those who access your data come in different forms- including your employees, 3rd party providers, and board members. There are so many network channels through which this information moves. In the same vein, every organization must handle a huge influx of data that your business receives from both trusted and unverifiable sources.
Our solutions bring order to the chaos. By regulating the flow of information, all the potential attack vectors are closed. Our solutions also monitor and manage the data flow network by mitigating risks to all aspects of human data exchange, and application data exchange scenarios, along with defending against ransomware attacks, and anti-financial fraud.
Secure Data Access also controls access to applications, and prohibits unauthorized access to networks, data, applications, and API's. It removes the need for opening firewall ports by providing secured, authorized, direct access to any applications. It removes the needs for VPN and eliminates SSL certificates or user credential storage in DMZ.
If Data Security is Your Concern, Safe-T is your Solution
Fixing a problem is harder than preventing it. With technical innovations, and all the different devices used to access and send data, the data infrastructure is becoming even more complex, especially with the popularity of third party cloud providers that have given rise to centralized data, making it vulnerable to a single target exploit.
The biggest step you can take to safeguard the integrity of your company's classified information is to add security best practices to both data exchange and data access process. That way, every data unit that moves through the system is clean, safe and targeted to be seen only by the right pair of eyes and when the next major data breach or hack occurs, your business won't make the list. Click here to learn more about Safe-T's High-Risk Data Security Solutions.