I hope you had an amazing holiday weekend. It's always bittersweet when the summer comes to an end. To help ease you back into work, we're creating a new monthly blog post dedicated to rounding up the latest hacks and cyber security threats. This blog post is going to go back a few months so we can catch you up.
One of our beliefs is that everyone (consumer and expert alike) should be aware and educated on the current CyberSec landscape. We hope that as a more informed community we can keep our digital world safe. If you have a story to share or want to tip us off to important CyberSec incidents you can email Yifat.Avikasis@safe-t.com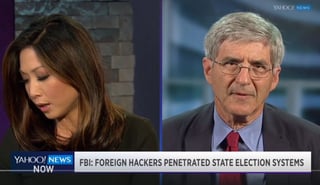 FBI says foreign hackers penetrated state election systems
A serious 'Flash' alert from the FBI Cyber Division states that they've uncovered evidence that foreign hackers have gained access to two state election board databases. In one case, the hackers stole voter registration data, and in the other, malicious code was introduced into the system. Read the whole article here.
154 million US voter records exposed following hack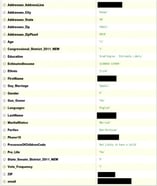 Mackeeper's security researcher finds 154 million US voter records online, accessible to anyone just looking around. This hack included name, address, phone number, age, gender, marital status, estimated income, political party, congressional and state senate district affiliation. The hack was old, and the database taken down, though this is still very troubling. Read about the hack here.
Comelec website hacked a month before polls

Another election related hack, this time in the Philippines. Back in May, Anonymous Philippines hacked the Commission on Elections (Comlec) website. They hacked the site to highlight how easy it was to infiltrate, and requested that new security features are implemented on vote-counting machines, to prevent any elections shenanigans. Read More.
Personal info of 93.4 million Mexicans exposed on Amazon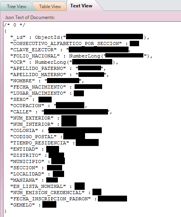 MacKeeper security researcher finds voter registration data for nearly 100 million Mexican nationals. This wasn't some much of a hack as it was poor database management. How did this leaked information end up on Amazon Cloud Service? Read on here.
Central Ohio Urology Group Hacked; 223GB of Crucial Data Leaked

Ukrainian hackers claims to have hacked the servers of Ohio's largest Urology practice, revealing massive amounts (over 200 GB) of personal information including medical histories, employee HR information, and bank details. Could this type of leak been prevented? Read the full post.
Fling.com breach: Passwords and sexual preferences of 40 million users up for sale on dark web

Fling.com, an adult dating website has been breached, exposing: email addresses, passwords, usernames, IP addresses, date of birth and sexual preferences. The owners of the site claim that the data is old, referencing a hack that took place in 2011. This is just the latest in dating websites being hacked, the most infamous incident being Ashley Madison. Read the full report here.
Lording it over the healthcare sector: health insurer database with 9.3M entries up for sale
Here is another health related hack. Up for sale for $500K is 9.3 million records from a U.S. health insurance company. Researchers point out that they verified some of the sample information but that quite a few contacts were old Data. Read the full post here for updates.

Secrets of ultra stealth submarines revealed in massive leak
It looks like ultra stealthy miltech does not extend to the data behind the top secret technology. In this case, a French defense contractor was hacked, revealing sensitive information related to a new stealth submarine for the Indian Navy. This hack also affects all other Navy's that ordered the submarine. Read more.
Data Breach - Oracle's Micros Payment Systems Hacked

Hackers have breached Oracle's MICROS POS systems, by infecting hundreds of computers at the customer support portal. It is likely that the hackers installed malware to capture customer login information. KrebsOnSecurity reports that it could have been the Carbanak Gang, responsible for stealing over $1B. See the full post.
Subscribe to Monthly Cyber News: